Build with Confidence
Access a National Supply Chain of pre-approved contractors, using the UK's leading procurement platform for Construction.
Sanctuary Group owns and manages more than 100,000 homes, we are one of the largest social housing and care providers in the UK. Between now and 2023 we aim to build 6,000 new homes and to invest in our existing stock. To help us achieve our growth targets, we are looking for contractors of all sizes across the country to apply for the ConstructDPS to support us with the building of new homes as well as investing in and remodelling our existing housing stock.
The ConstructDPS has streamlined our procurement processes making it simpler for both Sanctuary teams and contractors.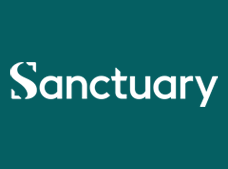 Sanctuary Group and Local Supply Chain have launched the ConstructDPS to provide clients with easy access to SMEs and delivery partners for their construction projects.
National Supply Chain
Source and engage from our National database of compliant contractors, covering a wide range of trades and services. Contractors join the scheme for FREE, can showcase their business and demonstrate compliance by completing their online profile.
Drive Governance
Gain oversight and transparency across Frameworks, projects, procurements, and supply chain. Deploy OJEU compliant processes across your teams and gain intelligence over all your construction and development activities.
Deliver efficiencies
Our platform has in-built flexible processes that will deliver efficiencies across your teams. Share projects, view contractor profiles, run EOI's and mini competitions and perform awards all in one simple to use application.
Cashable Savings
The scheme has been designed to 'unlock' significant levels of cash for Clients. Unlike many other frameworks, there are no fees (of any type) at any time for suppliers. Instead, the client benefits by receiving the true construction costs (which have not been inflated to cover 3rd party fees).
Strong Value Case
The ConstructDPS scheme has a strong value case for Clients who are charged an annual membership fee to gain access for their buyers, with the fee easily covered by the savings achieved on each and every project.
Embrace Collaboration
Collaborate with likeminded clients, contractors, and your internal teams to help build the UK's strongest and most diverse Supply Chain, delivering better and fairer outcomes for all involved.
Easy to use online portal
Our cloud-based platform is easy to use, has unlimited access for your teams, requires minimal training and is easy to implement across your organisation.

Launched in conjunction with Sanctuary Group
Sanctuary Group is one of the UK's leading providers of housing, employing around 13,000 people, owning and managing more than 100,000 units of accommodation throughout England and Scotland.
We plan to build a further 6,000 homes by 2023 and our aim is to engage SMEs and large contractors to help us deliver our ambitious new build plan.
The scheme allows us to procure contractors safely acting as an assurance to us that the contractors we work with are reliable and capabale of carrying out the project in hand.
Join the ConstructDPS for free and open up opportunities UK wide.
Contractors can join the scheme for free with no hidden fees, and clients benefit from the latest technology platform and a strong value case allowing them to reduce budgets by 0.5%
Access contractors of all sizes
Across all areas of the UK
Covering a wide range of services
Using the latest technology platform